By Arthur Kezian
---
Dr. Kezian a dental specialist and cosmetic dentist in Los Angeles has the ideal solution to all your teeth problems. A large number of people suffer from an inferiority complex due to the way their teeth look. Things such as buck teeth, crooked teeth, crowded teeth and gaped teeth which prevent them from openly mingling with the crowd in social gatherings or face an Interview board or making new friends. Dr. Kezian and his staff keep themselves updated with the latest advanced technology in cosmetic dentistry in order to help bring a patients smile back.
Some of the Traditional teeth correcting technologies used are braces which are the oldest form and Clear aligners which have been used in the last couple of decades.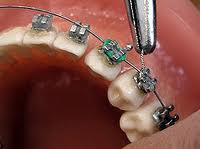 Braces:
Braces date back to the 19th century when the first wire was used, which gave birth to contemporary orthodontics. Traditional metal wire braces are made of stainless steel and titanium for people with nickel allergy. The advantage of this technology is that it strengthens the jaws and aligns the teeth. Patients can eat and drink with the braces on.
The disadvantage is the discomfort and pain usually experienced by people with braces. Patients need to tighten the braces every six months. The costs incurred from braces is high. The time period for the treatment varies from one to four years depending on the severity of the teeth. Many beauty conscious people had opted for this method because there was no other alternative at that time in the market. Speech is affected in the early stages.
Clear Aligners are removable and allow the patient to eat and drink without worry. Clear Aligners are hygienic and allow you to brush and floss in order to keep your smile glistening. It's important to visit the dentist every four to six weeks for new impressions. The time period for correcting the teeth is about one year. There is a limited effect on speech.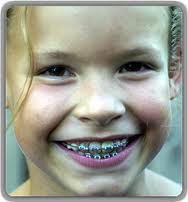 "Six Month Smiles"
The six Month Smiles technique employs the latest technology and techniques in cosmetic dentistry to straighten your teeth. It uses simple orthodontic mechanics, but with an emphasis on cosmetic dentistry. It is a Combination of conventional wire and dental braces. It gets fixed to your teeth and is practically invisible because the wires are white and the braces are invisible.
Since its low force orthodontics, it does not cause any discomfort or pain and increases hygiene. The main advantage of this technology is that you need not take it off for eating or brushing and you need to wear it for six months only. However people with severely crooked or crowded teeth cannot opt for this technology.
They're less expensive than traditional dental braces and Aligners. It's the ultimate cosmetic solution for teeth correction. It has changed the life of many people. A retainer is a must for Six Month Smiles.
Cosmetic dentistry is an art in itself and Dr. Kezian is a pioneer in the art of cosmetic dentistry specializing in this new technology called "Six month smiles" which is an alternative for traditional dental braces and aligners. By keeping updated with the latest technology in cosmetic dentistry Dr. Kezian and staff make life-changing cosmetic improvements in people's lives and provide them the smile which they had lost.
Dr. Arthur A. Kezian DDS 443 N. Larchmont Blvd Los Angeles, CA 90004 (323) 467-2777