By Arthur Kezian
There are numerous ways you can restore your smile. With the kind of advancements we have in cosmetic dentistry, you can change your entire smile in just a few months. One of the ways to go about changing your smile is getting dental implants. If you've had to deal with a missing tooth (or many missing teeth) and you feel self-conscious about your smile, then it is time to consider visiting an implant dentist Los Angeles. Why make yourself go through the shame every time you laugh, smile, or even talk! Visit Dr. Arthur A. Kezian DDS in Larchmont Village to have a consultation about your smile. He and his staff will be more than happy to assist you be one step closer to achieving a beautiful smile.
What is a dental implant?
A dental implant, as with any implant placed in the body, enhances or fixes something that needs that change – in this case, it would replace a missing tooth and give you a chance to have a brand new tooth.
The implant itself is a small screw made of titanium that resembles the root structure of your tooth. It is placed into the jaw and given time to heal. The implant then has an attachment to it called the abutment which will hold the dental crown that sits atop it.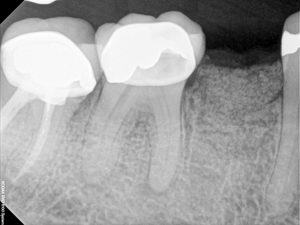 Why should I consider a dental implant with an implant dentist Los Angeles?
The most obvious answer to this question would deal with your physical appearance – your smile. It would give your smile a complete change which will also result in a change in your confidence.
The second answer to the question, which is more important, but maybe less obvious, is health concerns. When one does not have a full mouth of teeth, they can look into issues like TMJ. What is this? When you have missing teeth, your bite is no longer the same, and due to this change, you can start having jaw pain. Jaw pain is something you do not want to deal with, and it can also lead to headaches. Getting implants helps preserve your jaw structure because it can prevent atrophy from bone loss you may have had. There are different issues one can notice with one or many missing teeth.
It is always good to speak with a dentist about problems pertaining missing teeth because every case is different from the next. Make your appointment today with Dr. Arthur A. Kezian DDS and he can examine your case and specify the details that pertain to you.
What are the benefits of dental implants?
If a dental implant is done professionally, your smile will look natural and help you achieve a more youthful appearance as well. Your teeth deserve good attention, especially if you want them to be with you for years and years to come.
Another benefit of dental implants is not having to deal with dentures, or even partial dentures! You don't have to worry about removing your dentures before you go to sleep and putting them back on when you wake up because implants will be a permanent solution!
Your jaw will function better with the addition of teeth; not to mention chewing some of your favorite foods will get so much easier.
Even the bone tissue inside of your mouth can become stronger with the addition of dental implants!
Further Information
If after having read this, you are still concerned about getting an implant, speak with an implant dentist Los Angeles like Dr. Arthur A. Kezian DDS. He and his staff can assist you with any medical, financial, or emotional concerns you may have regarding getting a new implant. Call him today and get the help you need. However, remember that your smile deserves to be seen. A phone conversation would be great, but an actual visit where the doctor can check your case would be even better. This way, he can point you in the better direction.
Call Dr. Kezian today and make that appointment. Don't put this off any longer. It's time to change your smile. It'll change your life.
---
Dr. Arthur A. Kezian DDS 443 N. Larchmont Blvd. Los Angeles, CA 90004 (323) 467-2777 https://www.drkezian.com