By Arthur Kezian
---
Understanding Dental Cosmetics Involvement
A cosmetic dentist will help you if you want to improve the appearance of your teeth. Not everybody is excited with the way their teeth's have been prearranged.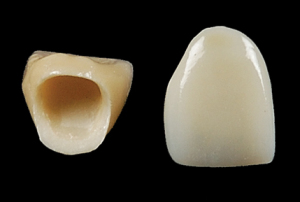 You're not alone. Your smile is key in the expression of your face. Your cosmetic dentist and staff recommend that for a few things that will improve the expression of your face and give you self assurance:
And for that smile to be improved, cosmetic check-ups are important.
For that motive, if you are less self conscious about your teeth, then you have no chances of smiling.
In order to potentially make friends, work on your romantic interest as well for your career opportunities, you will need confidence.
What to Choose When Correcting Your Teeth
Braces used to be the only form of method used to correct misaligned teeth. They're uncomfortable, costly and unattractive. A cosmetic dentist will recommend clear aligners. Clear aligners have gained market acknowledgment in the last few years. They are functionally similar to aligners but not as uncomfortable. And of course, you don't have a mouth full of metal to worry about.
With these new aligners, your teeth will corrected over a short period of time. Braces take up to one full year to restore your appearance. Dr. Kezian a good

cosmetic dentist

will advise you to use the aligners over the braces.
The brands that you can get from these markets are not one or two. Competition too has stiffened over the few months as each company will want to brand their products over the others. Have you ever heard of six month smile? In case you have not; inquire more about it from your dentist. However, they are not as invisible as aligners but have wires. Since the wires are white and the braces are clear, it has some sense of invisibility to them.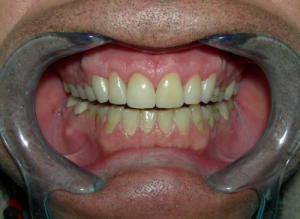 Once fixed, you have not to worry about removing and placing them once again. Unlike the traditional braces, though they have less similarity, six month smiles does not cause any form of discomfort. In fact a specialized dental physician such as Dr. Kezian will inform you that they have low force orthodontics. Plus you do not have to go back to the hospital every week for the doctor to check and tighten it. Just like the name suggests, you can only wear them for six months, making you happier and your smile brighter.
In other words, when you use the six month smiles, it has the ease of braces with wires but without the discomfort. It has the invisibility of the aligners. Hence, for the bonus of getting your treatment fast, Dr. Kezian and staff will direct you to this product. Whilst in a relaxed mood, you will correct the arrangement of your teeth in such a short period. For that reason, pick the right dentist and get the best comments about your looks.
Dr. Arthur A. Kezian DDS 443 N. Larchmont Blvd Los Angeles, CA 90004 (323) 467-2777