Highlights of our Office Kezian DDS and Associates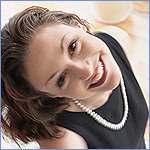 From the moment you walk through our door, you may not believe you have arrived in a dental office.
You will receive a warm and friendly greeting from our reception, offering you bottled spring water or juice, an invitation to pick out a movie to watch during your visit or tranquil music for relaxation. Many of our patients love that we offer complimentary internet access and telephone usage in our reception room so that they can stay in touch with family or important clients. Or you may feel free to peruse our "art gallery." Throughout our halls we have on display many beautiful pieces, some of which were created by our very own artist Dr. Gerry Herman, who uses his artistic talent when it comes to enhancing smiles.
Ask about these latest advancements in dentistry that we offer to our patients
Digital Radiography
Cosmetic Imaging
Intra-oral Camera
Implants
Non-surgical Perio Therapy
Teeth Bleaching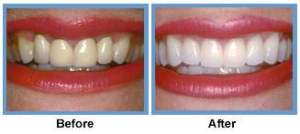 What is it about your smile that is not as ideal as you would like it to be?
Perhaps you imagine yourself with whiter, straighter teeth. Our specialists can design your ideal smile through cosmetic imaging, so that you can visualize your beautiful, finished result before you start treatment. Many smile makeovers can be completed in as little as two visits.
If you would like more information, please call Naira at 323 467 2777
Magic & Children's Dentistry
Dr. Kezian knows that for any kid fearing the dentist, tricks are a good way to burst the bubble.
"It's a wonderful ice-breaker," says Dr. Kezian. "Magic is something that everyone usually likes. It's a distractive mechanism. It's colorful. It's fun. It allows them to interact with me. And it's not just some guy coming at them with dental instruments saying, 'Okay, let's fix your teeth.'"
"It's important for a young child to come to the dentist obviously for many reasons," says Dr. Kezian "One is to make certain that everything is healthy in a developing child's mouth, to acclimate them to the experience of dentistry, because at some point they will, quote, need dentistry."
And having her mom in on the act makes it a little more magical. "I think it will make her next visit even better knowing that when I go through it, it's a good experience," says her mother.
Dr. Kezian says it's wonderful for a child to know that the parent is nearby.
"It's probably even more important that they know the parent's here for a reason as well, for the same reason they're here," he says. But for now, the trick is to make sure that everything is okay.
For more information about dentistry for children, please contact Dr. Kezian at kezian@msn.com
Your smile can be the most eye-catching feature of a face. With dentistry's many advances, you no longer have to settle for stained, chipped, or misshapen teeth. You now have choices that can help you smile with confidence.
Even the most subtle change in your smile can make a dramatic difference in the way you look and feel about yourself. Talk to your dentist about the options most suitable for you and what your expectations are.
How to Get the Most Out of Your Dental Visit
"We're here to make your visit as comfortable as possible. Please do not hesitate to ask us questions or contact us anytime!"
For many oral health problems, our dentists can offer multiple treatment options for dental care. These options may vary in complexity, durability and cost. A missing tooth can be replaced by either a dental implant, bridge or denture. Which one is chosen depends a great deal on what you, the patient, want. Working together, you and your dentist can choose the treatment options that best meet your needs.
This relationship is a shared responsibility. Your dentist will explain each treatment option, including its benefits and drawbacks. You should tell your dentist about yourself and your needs, and ask your dentist and office staff as many questions as needed to help you understand the treatment recommendations.
Patients Experience 90% Less Radiation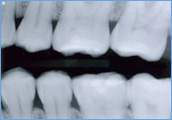 Patients no longer need to be concerned about the radiation necessary to expose dental x-rays.
Our practice utilizes digital radiography. Conventional film is replaced with more sensitive computer sensors. This results in much less radiation to obtain diagnostic x-rays. It also provides the doctor with more rapid diagnostics and allows your visit to be shortened dramatically. Digital x-rays can be enhanced in numerous ways including colorization, reverse imaging, decay enhancements, etc… The x-rays can be printed or even e-mailed to our dental specialists or insurance companies.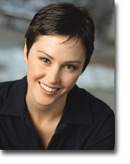 We pride ourselves on the high quality service and care we provide. There's no better sign that we are serving you well then when you refer a family member, colleague or friend. We appreciate your trust and will continue to deliver the best in patient care. To set up an appointment, please Naira at 323 467 2777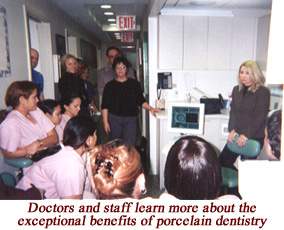 In our commitment to delivering the latest advancements in dental care, we routinely attend continuing education seminars. These sessions allow us to keep abreast of the latest trends and advancements to deliver the best possible care to our patients in a comfortable and efficient manner.
Financing Your Dental Care
Our financial options meet the needs for most of our patients in our practice. We want to be flexible in changing times. We will do our very best to work out a financial solution for your particular situation. We are here to assist you.
Financial Options
Payment by Appointment. We accept Visa, Mastercard, American Express, Discover, checks and cash.
1/3 Payments over Extended Treatments.
3rd Party Healthcare Financing- with credit approval.
A 5% Accounting Reduction for Payment in Full- before treatment is rendered.
Arestin – A New Treatment for Periodontal Disease
What is periodontal disease ?
Periodontal disease is an infection of the tissues that support your teeth. Most adults during their lifetime will develop some form of periodontal disease, which is the major cause of tooth loss.
How is periodontal disease treated?
Treatment methods depend on the type of disease and how far the condition has progressed. The first step is usually a thorough cleaning that includes scaling to remove plaque and tartar deposits. The tooth roots also may be planed to smooth the root surface, allowing the gum tissue to heal and reattach to the tooth.
Arestin is a prescription drug approved by the FDA which delivers antibiotic treatment directly to the infected areas in your gums. It works over a 14 day period to kill the infection and effectively help heal your gums.
The procedure is performed by your hygienist during your periodontal therapy visit and has
clinically shown to help reduce pocket depths

– the space that forms between your teeth and gums.