Dr. Arthur Kezian, a Hollywood Dentist, specializes in Los Angeles Cosmetic Dentistry.
By Arthur Kezian
Dr Arthur Kezian DDS has been practicing dentistry in Hollywood Dentist for over 27 years, a graduate of UCLA Dental School in 1983 and Biochemist form UCLA in 1979, he and his staff deliver quality care to informed patients in a convenient and comfortable setting at his beautiful modern office on Larchmont and Rosewood.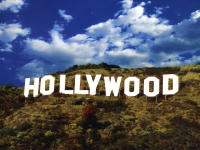 There are many dentists in Hollywood, so Dr Kezian and his staff truly appreciate that the community members have a wide variety of choices and he is extremely proud to be able to satisfy the dental needs of his fellow Larchmont Community members
When you walk into our Los Angeles dentist office you are the most important person. That's why we work diligently to make you feel welcome and comfortable. You are never an interruption to our work, but rather the reason we work so hard. Our team approach assures your involvement in every dental decision, from determining your needs, to establishing a dental care plan. Our commitment is to provide you the highest standard of personalized dental care with a gentle, efficient and professional manner as a Los Angeles Hollywood Dentist.
The office specializes in Cosmetic dentistry, Implant dentistry , Root canal, Dental Veneers, Porcelain Crowns and Emergency Dentistry
Please call Karine to schedule a convenient appointment. Also we have and insurance coordinator, Melissa , who will specifically assist you with any Insurance questions or processing. We are preferred providers with Aetna , Delta Dental and may other dental insurances. Our goal is to help you attain the highest quality of care at the least financial burden. Unfortunately we are unable to deliver the quality care and attention in an HMO environment, thus regretfully we are unable to provide HMO care.
I personally look forward to meeting you and fulfilling you dental needs. Please visit our dental office in Los Angeles today.
---
Dr. Arthur A. Kezian DDS – 443 N. Larchmont Blvd Los Angeles, CA 90004 (323) 467-2777 https://www.drkezian.com