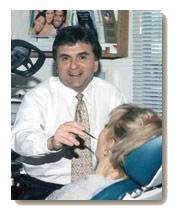 Dr. Arthur Kezian, a LA Dentist, is a graduate of UCLA Dental School where he earned The Doctor of Dental Surgery degree in 1983. Prior to that he earned his Bachelor of Science in Biochemistry from UCLA in 1979. His main focus of interest is in the medical and scientific component of modern dental therapy. To best provide advanced comprehensive dental care, Dr. Kezian, a LA Dentist, continues to seek training. He has earned more than 1500 credit hours in numerous specialties including Esthetic and Cosmetic Dentistry, Root Canal Therapy, Crown and Bridge, Periodontics, Removable, Prosthetics and Pain Management.
Dr. Kezian, a LA Dentist, is an active member of the American Dental Association and California Dental Association for the past 23 years. Along with maintaining ties with the UCLA Dental Alumni, he has been the Past President of the Armenian Professional Society and is active in church, local civic and school organizations.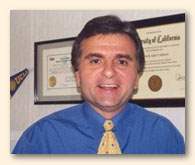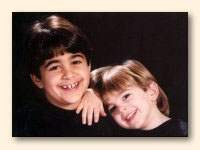 His pastimes include portrait photography (especially of his dental staff), travel, tennis and gardening. Dr. Kezian, a LA Dentist, and his wife Narine live in Glendale with two young children Michael age 17 and Steven age 13.
Beverly Hills Academy of Dentistry
Armenian Medical Association
Armenian Dental Society
Armenian Professional Society (past president 1995)
---
*** Please don't forget to ask about our internet special for new patients ***
Office Hours:
Monday – Friday: 8:00am – 6:00pm
Saturday: 8:00am – 2:00pm
Tuesday & Thursday: Evening Appointments
*Any emergency request will be given priority.