Dr. Arthur A. Kezian DDS | What a Cosmetic Dentist Can Do For You
---
By Arthur Kezian
Services of a Cosmetic Dentist
At some point we all feel that our smiles could use a little sprucing up. Here's where a cosmetic dentist comes in. When the time comes to consider dental work, these are some of the procedures that will be available.
Porcelain Veneers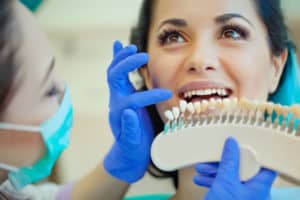 Porcelain veneers are one of the most popular procedures in cosmetic dentistry. Here are a few things to know when considering veneers:
Dental veneers are probably the most attractive way to restore your smile. Veneers allow for the alteration of tooth position, shape, size, and color.
Veneers require tooth reduction, as a result, they are not a reversible form of cosmetic dentistry.
If you decide to do with a dental veneer procedure, you will go into your dentist for two separate visits. The first visit will involve a procedure to prepare your teeth for the veneers. Although this procedure does not require anesthesia, the option is still available for patients who feel they need it.
In addition to the first visit, there will be a second visit where your laminates will be put in place. Then, the veneers will be adhered with a resin that is then dried with a white light.
Veneers are strong enough to hold up to the pressures put upon them with a normal diet. Using common sense -not opening things with your teeth, or chewing very tough things- should ensure that your veneers remain successful and beautiful.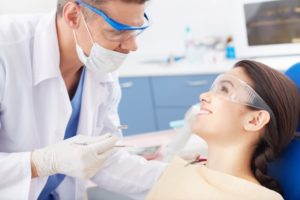 Dental Bleaching

Whitening your teeth can make you look years younger. Over the years, certain foods, beverages, and lifestyle habits, can yellow your teeth. At home whitening will not give your teeth the same dramatically white results that professional teeth whitening can. Here are some useful tips about dental bleaching:
You can have your teeth beautifully whitened in one visit to your cosmetic dentist.
After placing a protective gel or rubber shield on your gums, your cosmetic dentist will apply bleach to the teeth.
Some dentists use a white light to intensify the whitening process. Gel is left on teeth for approximately 15-30 minutes, washed off, and reapplied for an additional 15-30 minutes. In addition, whitening success is checked between bleach applications to make sure everything is going smoothly.
Teeth are whitened in different variations from 3-8 shades whiter than when you had the procedure done. The actual new color of your teeth will emerge in a few days after the procedure.
Dental Implants

If you have had some type of tooth loss whether due to trauma or disease, dental implants are a great option to help restore your smile.
Dental implants have a lower risk for infection and rejection because they are made of medically pure titanium.
Surgery happens in two parts. The first part of the implant is placed into the jawbone. After the implants have fused to the jawbone, the implants are uncovered using minor gum surgery or a dental laser.
Antibiotics are given for precaution and detailed, at home care instructions are given to make sure you know what to do at home.
Consult a Cosmetic Dentist

These are three of the most popular types of cosmetic dentistry. A consultation with your cosmetic dentist will help you to decide which procedures you are a good candidate for and which procedures best fits your dental needs.
---
Dr. Arthur A. Kezian DDS 443 N. Larchmont Blvd Los Angeles, CA 90004 (323) 467-2777